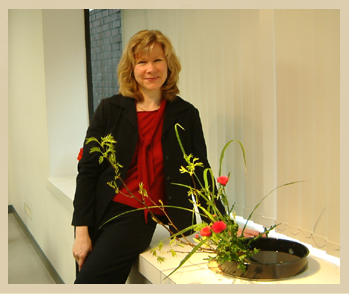 Ikebana
Ikebana is the art of Japanese flower arranging. It is one of the traditional arts of Japan and has been practiced for more than six hundred years. 
I began my ikebana practice in 1992.   

There are many different schools of ikebana. The school that I follow is the Ohara School which focuses on seasonal use of branch and flower material. The natural environment is expressed by emphasizing landscape arrangements. 

Just as I find spiritual and creative fulfillment in plein air landscape painting, likewise my soul and aesthetic senses are nourished by the art of ikebana.